Location
Informationen zu diesem Event
Eintritt: € 13 / 10


Bands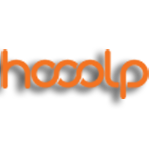 Chicharito Jazz Quartet
Matej Grahek (fl), Jaka Pucihar (p), Ales Avbelj (b), Vid Ušeni?nik (dr)
Chicharito Quartet performs a program from baroque, classical music to jazz and Latin. They are all top performers in their respective instruments employed as soloists in Slovenian Philharmonic Orchestra, Big Band RadioTelevision of Slovenia as well as professors at the Academy of Music, Conservatory of Music in Ljubljana and won the national Slovenian music award, Golden Rooster.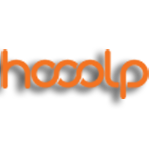 DAAD Ensemble featuring: Joao Barradas & Benedikt Reidenbach
João Barradas (acc), Peter Ehwald (sax), Benedikt Reidenbach (g), Carlos Bica (b), Bodek Janke (dr)
An exceptional encounter between two of the most interesting Portuguese soloists and three former scholarship holders of the German Academic Exchange Service (DAAD). Special guest from Portugal, virtuoso young accordionist João Barradas who won over 30 awards all over the world. He collaborated with Greg Osby, Gil Goldstein, Rufus Reid and Philip Harper. BenediktReidenbach
Barradas will team up with innovative bassist Carlos Bica, leader of several bands. He played with Kenny Wheeler, Maria João, Lee Konitz, Mário Laginha. They will perform original compositions and creative arrangements of famous tunes, together with three very renown soloists from the Berlin Jazz scene. Lyric and powerful saxophonist Peter Ehwald, winner of many awards, who played with Clarence Penn. On guitar, imaginative Benedikt Reidenbach, currently member of Gitte Haenning band, and versatile, creative and extremely busy drummer Bodek Janke.