Band - Christian Ihle Hadland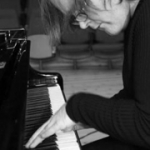 Christian Ihle Hadland Tourdaten exportieren
Zur Zeit sind keine aktuellen Termine vorhanden...
Pianist

Christian Ihle Hadland wurde 1983 in Stavanger (Norwegen) geboren. Seinen ersten Klavierunterricht bekam er im Alter von acht Jahren und wenig später wurde er an der Rogaland Music Conservatory aufgenommen, Christian Ihle Hadland setzte sein Studium bei Jiri Hlinka (Lehrer von große Pianisten wie Leif Ove Andsnes) an der Barratt Due Institute of Music in Oslo fort.

Christian Ihle Handland wird heute als einer der besten norwegischen klassischen Pianisten betrachtet. Er hat mit den bedeutendsten norwegischen Sinfonieorchestern gespielt, und ist eingeladen worden, mit Orchestern wie dem Londoner Sinfonieorchesters, dem Symphonieorchester des Bayerischen Rundfunks und dem Symphonieorchester des Tschechischen Rundfunks zu spielen.

Christian Ihle Hadland ist ein begeisterter Kammermusikspieler und ist in renommierten Festivals aufgetreten wie das Risør Festival of Chamber Music, das Bergen International Festival und das Kissinger Sommer in Bad Kissingen. Er wirkt mit Musikern zusammen wie Janine Jansen, Henning Kraggerud, Lars Anders Tomter, Truls Mørk, Clemens Hagen, Christian Poltera, Renée Fleming oder Ivry Gitlis.