Location
Informationen zu diesem Event
Eintritt:


Bands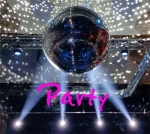 Donots
For more than ten years Germany's DONOTS have been a fixed landmark in the European Rock and Punkrock Scene and in recent years the agile five-piece have even successfully infected other territories like Japan with their contagious, energetic pop driven anthems.
Friendship was the driving force when forming the band some 15 years ago and even nowadays it still keeps the band going strong. Despite the quickly increasing chart success with releases through BMG/Sony and Burning Heart Europe the relentlessly touring DONOTS have recently decided to part ways with the major structures in order to regain complete control over their work.
Thus the band have started their own label SOLITARY MAN RECORDS and are now working together with best friends only delivering their very best album to date directly to their inbred and ever growing fanbase.
Just listen to the brand new record "COMA CHAMELEON" and you will most definitely agree: The DONOTS have made the right decision and cranked out a hell of an album!
Website:
http://www.donots.com
Profilseite:
http://www.myspace.com/donots