Location
Informationen zu diesem Event
Eintritt:


Bands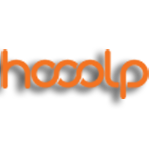 Doron Segal Trio
Doron Segal (p), Tom Berkmann (b), Lukas Akintaya (dr)
…Contemporary Jazz , World Music.
Doron Segal was seven years old when he started taking piano playing lessons at the conservatory of the city of karmiel in northern Israel. At the conservatory, he spent nine years studying classical piano playing. Then, at the age of sixteen he was introduced to jazz music by his brother who gave him recordings of jazz music played by Michel Petrucciani and Chick Corea.
He became fascinated by jazz music and began playing with jazz and rock groups. In the years that followed he played jazz music in various projects, competitions and bands in Israel.
At the age of twenty-one, Doron started studying at the Academy of Music and Dance in Jerusalem, majoring in Jazz Piano- Studying with Avi Adrian and Yuval Cohen, Towards his graduation, Doron was awarded a scholarship of excellence from The Israeli Union of Performing Artists.
At the end of 2014 Doron moved to Berlin In order to form he's own trio, and became a part of the Berlin music scene, participating in different projects and working with many local and international artists, and playing in Berlin as well as in other European cities including Geneva , Rome , Bucharest and more.
Towards the end of 2016 Doron recorded his debut E.P. with his trio, which consisted of his own compositions and arrangements. Doron Segal's trio music is Influenced by many genres including jazz, Israeli music, classical music, rock and more. It consists of personal melodies, rich rhythms and a variety of emotions.
The trio is due to record in 2017, stay tuned!
Website:
http://www.doronsegalmusic.com