Location
Informationen zu diesem Event
Eintritt:


Bands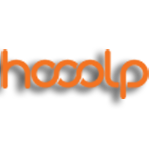 Rufus Coates and the Blackened Trees
Rufus Coates and the Blackened Trees are a unique Folk/Blues band from Ireland. Armed with beautifully crafted, vocal driven songs that are highlighted by the vocal harmonies of singers Rufus Coates and Jess Smith and the dark atmospheric sound of the Blackened Trees. The band have risen quickly through the rich and eclectic folk scene in Ireland and have honed their live performance skills at some of Ireland's most popular venues as well as touring mainland Europe.
Their live show is one not to be missed and always promises to be an atmospheric and heartfelt affair.