Location
Informationen zu diesem Event
Eintritt:

Termine und Informationen zu THE UNDERGROUND YOUTH - Blue Haze finden Sie in unserem Webshop.

Bands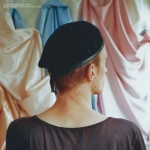 The Underground Youth
"What kind of dystopian hellhole is this" is the new album, the 7th, of The Underground Youth, due to be out in february via Fuzz Club Records, that will be presented for the first time on stage in Berlin. Manchester's The Underground Youth hail is the solo project of Craig Dyer. A strong believer in DIY ethos, Dyer writes and records all of the music himself, and his creative process dines heavily on experimentation and the influence of literature, cinema and poetry. The process is clearly fruitful boasting a discography of seven LP's and 3 EP's, each delving into different sonic terrains within the psych landscape through psychedelia, shoegaze, blues and post-punk.
In 2012, after signing to Fuzz Club, The Underground Youth fleshed out to a full band including Dyer's wife and celebrated artist Olya Dyer on drums, Mark Vernon on guitar and Max James – whose past experience includes Johnny Marr's live band – on bass. Combining walls of noise, raw energy and catchy melodies TUY create a captivating live experience that is not to be missed.
Since then the group have been touring relentlessly, playing sold-out shows all over Europe and landing significant spots on some of Europe's biggest psych festivals including Cosmosis, Liverpool Psych Fest, Eindhoven Psych Lab, Levitation France.